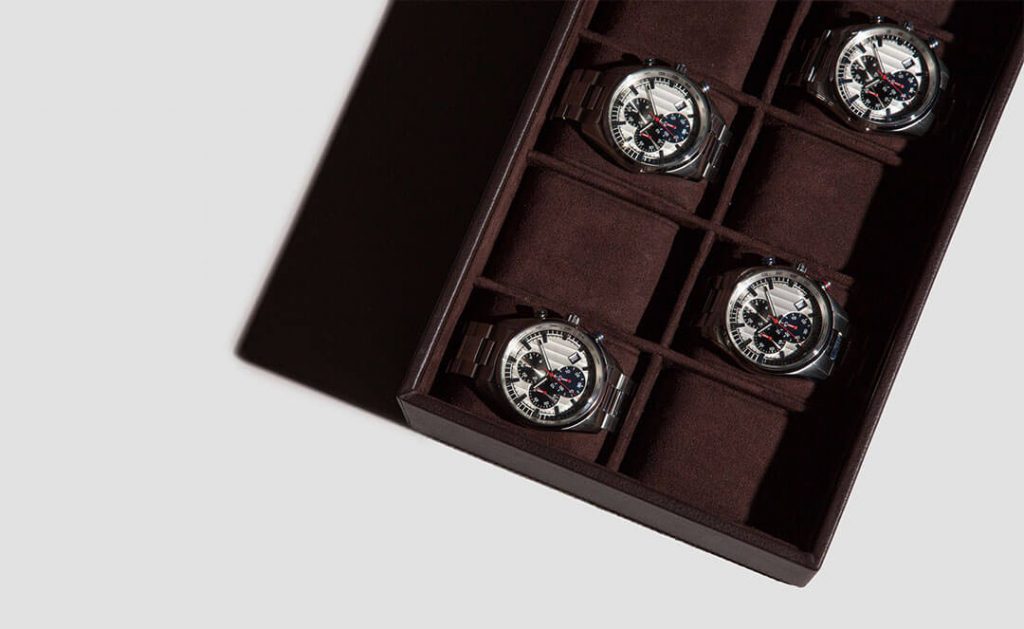 WOLF is a five-generation family led business that specializes in crafting watch boxes, jewellery cases, and watch winders. It all started in 1834, when German silversmith Philipp Wolf I noticed clients bought more of his silverware when they were presented in elegant cases. When he realized the sales of his cases outperformed the sales of his other wares, he decided to focus his business on creating the highest quality jewellery cases available.
Philipp Wolf I passed down the business along with its traditions to his apprentice and son Philip Wolf II, who sought to continue the family legacy in Malmö, Sweden.
The business was eventually turned over to Ernest and Philipp Wolf III, who wanted to expand their enterprise as far as the American market, where the demand for watches and jewellery was growing. WOLF's expansion into the Americas was slow—because transatlantic travel was done primarily by sea at this point—but it was steady.
Philipp Wolf IV continued to establish a global presence by moving WOLF to England in 1962. There, he set up an automated factory that employed 300 workers and soon became known as the largest manufacturer of jewellery boxes in Great Britain and all of Europe.
At present, they have more than 3,000 retailers across 70 countries, including Lucerne in the Philippines.